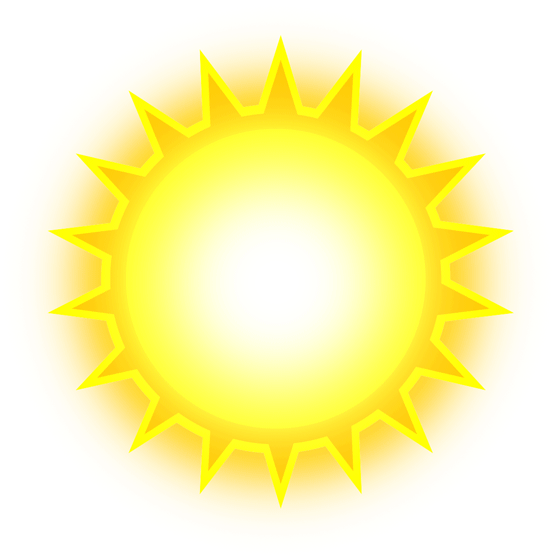 Awaken Energy Live Life!
ENERGISE HARMONISE NOURISH RESOURCE REVITALISE

---
Awaken
Unprecedented challenges bring us alignment of mind, body and heart in many new ways. Awaken Coaching and our Unity Consciousness Tools offer exceptional opportunity uniting social, environmental, economic and health vitality.
Build personal energy to exceptional levels with inner healing, creative heart centred awakening, and conscious relationship with every conscious being.

Live Life
Energise with Vortex Energy
Vortex Water Energiser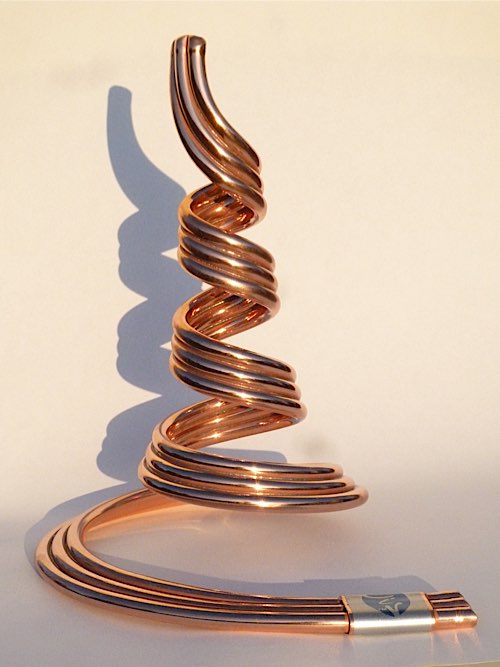 Awaken every drop of water in your home. Put the life back in after filtration. Tie alongside you incoming water pipe.
Vortex Water Energy is the pioneering work of Viktor Schauberger, the late Masaru Emoto, John Keely, Luc Montagneir and ourselves to enhance the quality of your living water. A unique feature is the high energy water in the Energiser that is able to transfer energy frequencies giving water a cool, more energetic, smooth taste. Microclusters, macroclusters and more sparkle may be anticipated in liquid cyrstalline water matrix.
Size approx 200mmH x 185mmW. Weight about 376g. Pictured below we firstsee the Kirlian Energy Field created by the Copper Vortex Energiser. Then attachment details. Then London tap water before treatment with two types of crystallisation present after. Reference.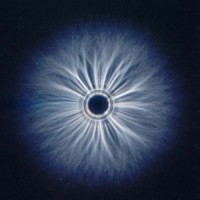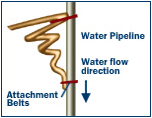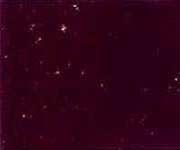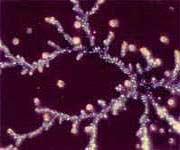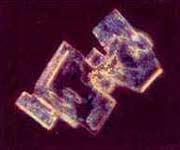 Farm and Garden
Vortex Energy!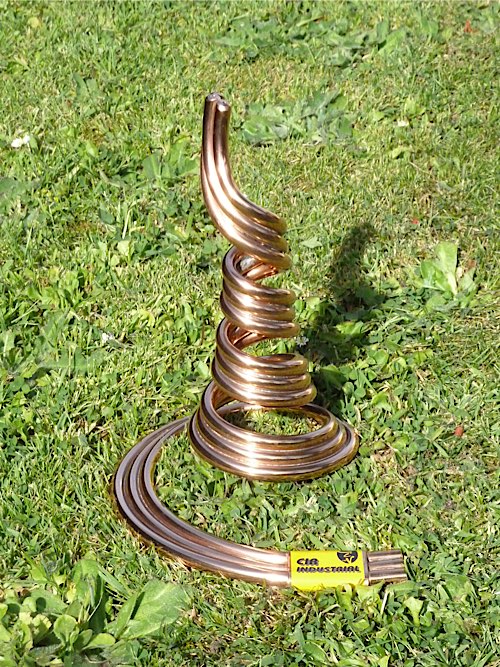 3 - 4 times as potent Vortex Land and Industrial Sized Water Energiser have cooper tubing about 50% greater in diameter and hold about three times the volume of energised, high-frequency water that the standard Vortex Water Energiser has. Both increase aerobic actions that stimulates coompost, health in the soil and can halve plants needs for water and fertiliser. They can also stop the need to empty septic tanks, waste; stimulating compost and fertiliser response in farm, forest and industry. Approx 230mmH x 196mmW, 800g. Use this size for water pipes 25mm in diameter and larger. Effects on Water and Installation Instructions (pdf)
Want this Energiser with the special help of extra metals? Contact us below
---
Golden Ratio of PHI Energy!
New shipping costs adding to price of much loved and prized Water Eggs may mean you like to consider our Golden-ratio PHI Carafes from 1 to 10L in size available in our NaturesDesign Americas Australia and New Zealand sites.
Plus our whole-house vortex water Energisers, Harmonisers and Revitalisers


Golden PHI Ratio
Affirmation Chakra Glasses
Galileo Jasmina Mythos Glasses
100% Natural Drink Bottles
Zest Energy Plates and Bowls
All with Flower of Life
Harmoniser pendants for a strong, healthy and immune bio-field to protect from 4G, 5G and toxic environment and our Energisers creating vortex structure returning health, energy and vitality to water? Enter the exploration within the headings above.
Explore enlightened caring team support sharing your life with our Energy Harmonisers and David today


Online - In Person

David Baillie ND, BSc, RBT, RTC
Energy Living, Conscious Awakening Fasting and Cleansing Experiences

Email: David @ unity conscious .org (no spaces)
Telegram: t.me/David_Baillie
Telegram: t.me/HarmonyEnergy t.me/NaturesDesign
Phone: 64 (0) 211-22-0910
Harmony Forest, 239 Waitati Valley Rd, RD 2 Waitati NZ 9085


Health and Protection with Natures Design
Energise your Water Here in our "Harmonise" tab with Vortex Water Energisers
5G WiFi EMF Shungite Protection
Gemstone Health, Wellbeing, Longevity
Golden Ratio, PHI Vortexing Food and Water
NaturesDesign America
NaturesDesign Australia
NaturesDesign New Zealand
Vortex Water New Zealand

All information on this website is personal opinion validated by experience of all authors, clients and customers.
---